The success of All Stars Three is solid, absolute, concrete proof there is space in TV schedules for two series of Drag Race every year.
Without it, we wouldn't be fan-girling over Aja or BenDeLaCreme after their jaw-dropping performances on the runway this season.
But who else deserves a second chance to prove they are what? Sickening. Here are nine queens we want to see make their return to the workroom for the next series.
Jiggly Caliente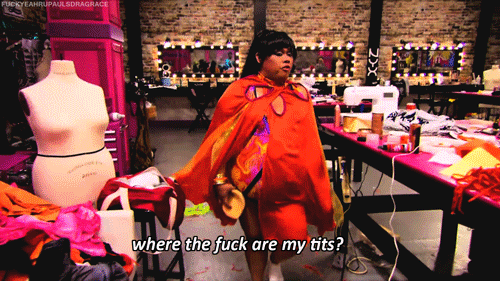 Jiggly has come a long way since she shuffled down the runaway in an ugly orange boat in series four before sailing into the Drag Race sunset. She left us with fond memories such as her apocalyptic couture runway look and her distinctive smile (which has been fixed).
Since the show, Jiggly has come out as trans. Following the success of Peppermint in series nine, Jiggly deserves a second shot at the show since finding her true place in Drag Race herstory.
She's BFFs with Phi Phi O'Hara too, who can give her some tips on surviving (or not) the All Stars experience.
Nina Bonina Brown
Nina's arc on season nine is one of Drag Race's most difficult to watch.
Her mental health stopped her challenging Sasha Velour for the crown, because Nina was one of the series' strongest contenders – until her insecurity took control.
Nina's creativity (her peach headdress secured her a win in the first episode in the series) made her a fan favourite. Since the show her confidence and finesse have only improved.
If there was ever a story of a return to triumph we want to see in Drag Race herstory, it's Nina's.
Darienne Lake
TBH, Darienne was a bit of a bitch but damn she was funny. Not quite Bianca Del Rio-funny, who took the crown in season six where Darienne placed fourth.
Darienne was a controversial contestant – not least because she survived a lip sync over All Stars Three darling BenDeLaCreme. She succeeded on Drag Race despite poor comments from judges. A return to the show would be a chance for her to win over the critics.
In the years since her appearance, Darienne has worked closely with Miss Kasha Davis, relishing in their status as mature ladies of drag. Not everyone loved her, but her return would be certain to bring controversy. And a hip flask.
Jasmine Masters
"I am Jasmine Masters and I have something to say."
We have something to say too: JUSTICE FOR JASMINE.
Jasmine was a messy queen who may have only survived three episodes on Drag Race but left a lasting impression. She's probably one of the most meme-d queens of all time and provided more quotable moments than some do in an entire series.
Jasmine hasn't changed much since her time on season seven, and her personality is arguably still stronger than her drag style. However, considering how much value she's already given, she's prime for a return – no matter how brief.
Max
Like Milk without the attitude, Max is a high-concept fashion queen who many Drag Race fans believe was eliminated far too soon (she placed ninth) in season seven. Max is obsessed with old-school Hollywood glamour and doesn't like sex-talk, but turned prudishness into a work of art.
At 22, Max was one of the youngest contenders on his series. In the few years since his appearance has developed a rougher, more raw drag vibe – but with the glamour firmly intact. This young queen has much more to show – with style and sophistication, of course.
Laila McQueen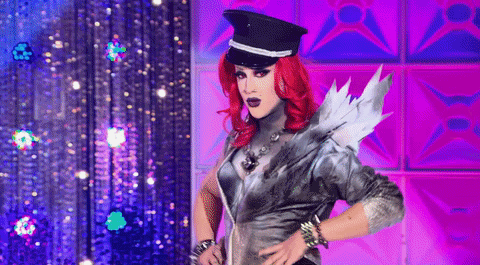 Laila was quite rubbish on series eight of Drag Race. She's not rubbish any more.
Laila failed spectacularly in the season's opening challenge, posing with every previous winner. We only saw a glimpse of the flirty, trashy and confident queen she is in her Lady Gaga lip sync.
Laila's a punk queen who has grown in charisma, uniqueness, nerve and talent since her all-too brief stint on the show. She may only be 5'6″ but she's got it where it counts – serving looks, humour and sass that seamlessly blend her thirst for sex and glamour.
Trinity K Bonet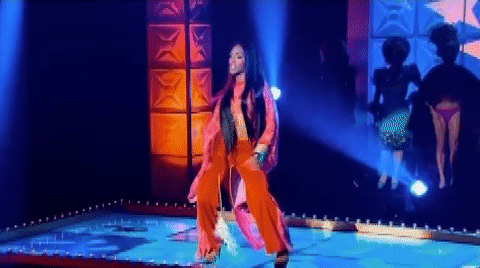 Fierce at looks and show-stopping when it comes to a lip-sync, Trinity's moods were a stumbling block on the show. Her Nicki Minaj impression for Snatch Game didn't help much either.
But there was something special about Trinity when she relaxed into the experience and let her personality shine through. There was more to her than the stroppiness on the surface. She was warm, funny and a seriously talented queen who never rose to the heights her glamourous drag deserved.
Ivy Winters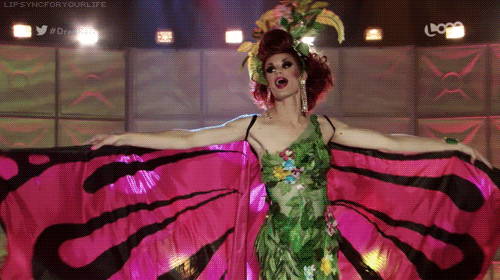 Ivy has spent far too much time on her farm making cheese since her time on season five. She needs another bite of the cherry because damn gurl, she was really good.
Ivy is one of Drag Race's most talented seamstresses ever. She could whip up a gown from trash without once having to turn to hot glue (are you listening, Jiggly?). She won Miss Congeniality in her year, so already has a lot of love from the Drag Race viewers.
PorkChop Parker
Victoria 'Pork Chop' Parker was the first eliminated from series one. She has become a running joke since her appearance on the show (always with love, of course).
But season one has since been filed away in the history books. If winner Bebe Zahara Benet can return for All Stars 3, then the loser can do exactly the same.
As an older queen, her experiences of violence and homophobia will make even more of an impact on viewers today than they did in 2009. Plus, we're hungry for meat.